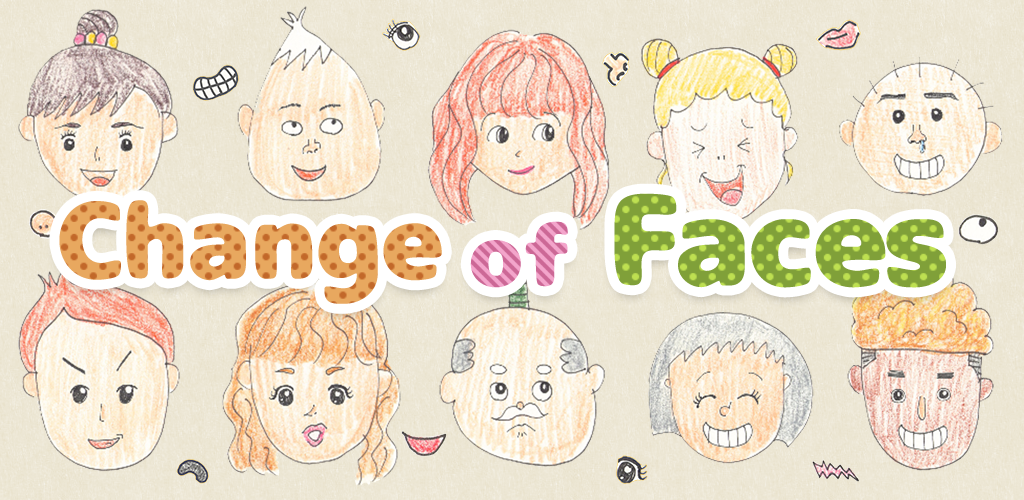 Is this like "dress-up"? What sort of game is Change of Faces?
Change of Faces is a "dress-up" game of faces that you create by combining all kinds of parts.
Make laughing faces, angry faces, sad faces, happy faces, weird faces, and many more by combining parts!
Features of the app
Create whatever face you like by selecting five parts: face, eyebrows, eyes, nose, and mouth.
The parts can be positioned freely. Just changing the positions of the same parts creates different expressions for even more fun!
You can also name the faces you've made and record voices. There's a lot you can play with in Change of Faces!
"A cute girl with a runny nose…?"
"A feudal lord with a unibrow and a topknot…?"
"Are you a human? Or a robot…?"
What sort of funny face will you create?
Please see the store description for details on the app.